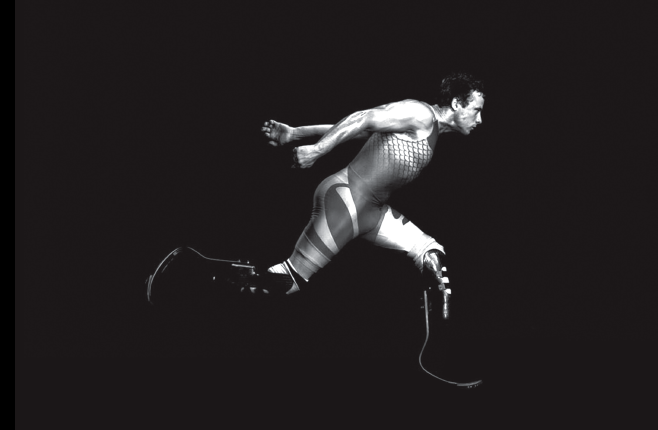 This entry was initially published as a blog piece, but later in the Huffington Post
It was only a few days ago that the world of sport was talking about nothing but Lance Armstrong. However, the case surrounding Oscar Pistorius dwarfs any kind of doping scandal, past or present.
A lot has been written about how the tragedy will mean the loss of a hero for the sports world and for people with disabilities. But, Pistorius isn't just any old sporting hero. He is the most important athlete of the 21st Century and this fallen idol will mean that our social world will suffer a little longer from prejudice than it would otherwise have. Unlike most athlete superstars, Pistorius transcended what happens on the field. Debates about him were of significance for society at large.
His capacity to rival the speeds of so-called able-bodied athletes brought into question the use of that term at all and made us believe that a bionic Games that was faster and better than today's was just around the corner.
In this world, it would be the technologically modified athlete we celebrate and it would be a world where disability no longer mattered. Everybody could compete on a level playing field and sponsors would fund Paralympic sport as much as Olympic. There may even no longer be a division between the two. There would be only one Olympic Games and only the best athletes competing.
This is now all jeopardized by the fact that Oscar was the only Paralympian campaigning to bridge the two Games. No other athletes have made this case and so the issue may simply disappear from the headlines. The IAAF may have an easier time because of these events and the world of sport may generally breathe a silent sigh of relief that there is nobody else pursuing the same campaign.
Just before the London 2012 Olympics, I wrote an article saying that Pistorius would be the most remembered athlete of the entire Games. I think this is even more likely now, but obviously for very different reasons
This is the second most tragic element of the circumstance, after the loss of a human life. An athlete whose entire future was still yet to be written, but which promises so much, seems like it is now etched in stone.
Unless Pistorius finds a way to redeem himself through the trial, then we may never know how much the world has lost by his absence in public life. It wouldn't be the first time that a celebrity has later found sympathy from the public and managed to recover their place as a role model.
Oscar Pistorius is so young, with so much still ahead of him -  as an athlete, an advocate, and an ambassador - the entire world will be made worse of by this recent, horrific event, if no recovery is possible.